Awakening the Higher Mind and the Intuition
Through the Use of Symbols
Presented by Duane Carpenter
Saturday, 13 October 2018, 11:59 pm – 1:30 am GMT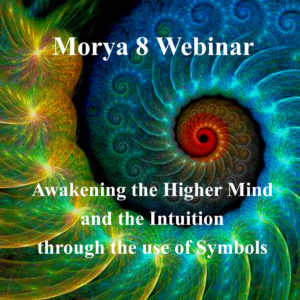 The primary objective of this series of webinars is to awaken the higher mind and the intuition and not necessarily to impart large volumes of information however important as a foundational base. Information is only useful if it eventually leads the student to an expansion of consciousness or changes in the inner sheaths or bodies. We must see the occult path and all of its allied information as a synthesis and how the isolated parts can be brought together into a more organic whole. Some of the images and animations that will be shared can be seen or experienced as short meditations.
This webinar series continues to explore a number of topics briefly such as:
Laya Yoga is the science of the centers and was indicated by DK to be a secondary science of Esoteric Astrology. Also the science of Triangles underlies the entire field of esoteric astrology.

All planetary and solar triangles have their counterpart in the human constitution or chakra system

The Vortex and vacuum.

Circular ray charts outlying the 6-fold energy qualities the students must become aware of and use in their meditations and service. These charts are based on DK's own ray charts given in his teachings and expanded to show the different rays of the student more spherically or in 3-D. Walter Pullin's work with his spherical triple sun astrological charts found at his website are a prime example of where much of the newer presentation are moving. The charts, tabulations and graphs given in the works of HPB and DK are representations of processes and unfolding powers.

The Science of Electricity.
DK has indicated throughout all of his works that the science of astrology is the oldest and greatest of the esoteric sciences; it is not well known that DK has also stated that the science of electricity "is the greatest spiritual science of divine knowledge in the world the fringes of which have only just been touched". (ROC 124)
From the above passage and quote we can see two entirely different sciences considered by the Tibetan to be the greatest, one of which is ancient and the other one which is just emerging. Let us compare and explore these two areas of recognition and find their common goals and similarities.
Peace and Blessings,
Duane Carpenter
To receive an invitation for all of our webinars, please use the "Sign Up" button on the side panel and we'll send you an email as this or other webinars are announced.